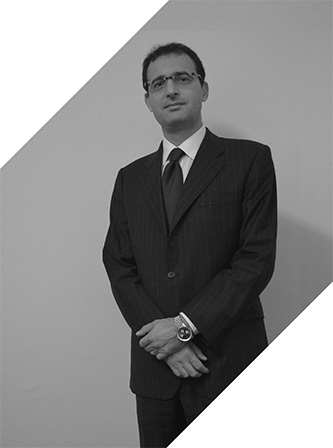 Attorney member of the Bar of Genoa and the Ligurian Regional Criminal Chamber, after graduating from high school he graduated in progress and with honors in Law at the University of Genoa, with a thesis entitled "Spatial planning in France "developed at the University of Paris Pantheon-Assas Paris II.
For the aforementioned thesis he won the competition for the award of "Graduation Prize Prof. Mazzoni – Year 2001-2002″of the University of Genoa for the best thesis of administrative law.
After graduation he further deepened his preparation attending profitably advanced courses at the Catholic University of the Sacred Heart in Milan and the School of Postgraduate Legal for professions of the University of Genoa concluding its process of studies with a dissertation entitled "Request for protection of Community and Italian penal law."
In addition to continuing legal career, he worked as a lecturer in penal matters, especially related to administrative law, at the ISCOT (Institute for Research, Training and Consultancy which operates with reference to the main sectors of the TRADE, TOURISM, SERVICES) from 2010 to 2013 and at Themis Srl, "School for Public Administration" for the teaching of legal subjects, where from 2008 to 2012 he was the holder of the following courses:
"The Administrative Measure: preparation, pathology and responsibilities"
"The Law 241/90 and Presidential Decree 445/00: controls and self-certification"
"The Law 241/90 and Decree-Law 196/2003, privacy and access to documents"
"Insights on the New Code of Contracts of Public Works."
"Computerization of Public Administration and regulatory constraints" (held at the Province of Alessandria).
After having collaborated with prestigious studies in Genova in 2010 he founded the "Law Firm DEL DEO" of which he is the holder.
Languages: Italian, English and French